Spanish with Jo
Spanish for beginners online courses
---
Online course -beginners
10 weeks
Date and time : Monday and Thursday from 19:00 to 20:00 (GMT + 01:00) from 12th October 2020
Who is this course for?
This course is for people who have a very busy life but want to learn Spanish to improve communication, elevate professional relationships with Spanish colleagues, customers or simply using it while travelling to Spanish speaking countries
How will you learn?
The emphasis in this course is on listening and speaking. The lessons focus on language that is required in authentic situations .
Classroom activities include:
Role-playing
Classroom discussion
Pair and group work
Work on pronunciation and intonation
Grammar in context.
What will you be learning?
Our friendly lessons focus on language that is required for communicating in authentic situations, making each session as dynamic as possible, with lots of speaking and group work.

On successful completion of his course, students will be able to:

Exchange simple greetings
Introduce themselves and other people
Give personal information about family, job, where they live.
Use numbers 1 -100, express dates, time and prices
Order meals and buying food
Give directions
Use transport, private and public.
What will you get from this course
You will focus on spoken Spanish from day one.

Recordings will be available after each lesson.

You will be listening Spanish every day of the week.

You will have access to a library of Spanish survival videos.

WhatsApp group to keep you engaged in the lessons.

Facebook closed group for extra lessons.
Frequently asked questions
Q.When and where my course will be held?
A. Online Zoom . 10 week course starting on Monday 12th October 2020
Q.How do I enroll?
A. Contact me at:
FB Page: @SpanishforholidaysWithJohanna
Instagram: SpanishWithJo
email: [email protected]
Telephone: +44 (0)796 88 999 30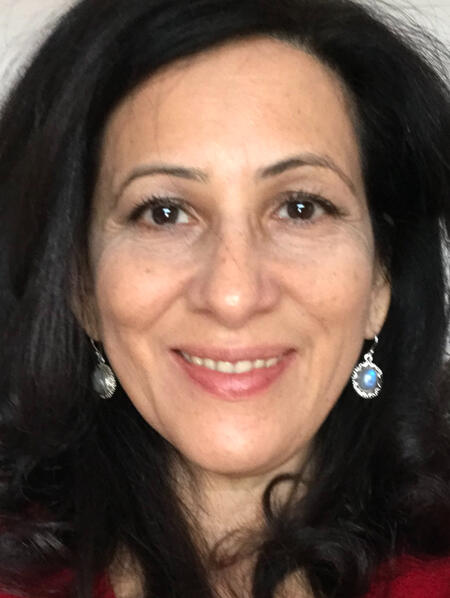 ¡Hola! I am Johanna, a native Spanish speaker. I absolutely love teaching my language and see how my students keep improving their Spanish communication and confidence . I have been teaching Spanish since I came to the UK - nearly 20 years! - and have been teaching to adults and children privately and in different institutions such as Derby City Council, Derbyshire County Council and from September 2020 at the University of Derby. I am passionate about coffee, hiking, dancing salsa and eating healthily.